Pests have a way of lurking around as unwelcome property guests that can frustrate even the most patient homeowners. But even worse, some of those pests that are hanging around outside can easily make their way inside if you don't do something to stop them.
Whether you have an existing outdoor pest problem or are just worried about preventing one, then you might be thinking about hiring a pest control company in Alexandria, Arlington, or Springfield, VA.
Of course, hiring the right one may not be as simple as it sounds. A quick search for pest control companies will reveal just how many different types there are to choose from. You might be feeling uncertain about what will be best for your specific needs. You want to be able to feel confident that you've chosen wisely so that you don't have to spend any more time worrying about pests.
Exterminators vs. Pest Control Company: Who Do I Call?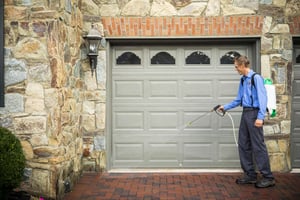 When you think of who to call for pest services, you might think of an exterminator. Traditional exterminators will run the gamut in terms of the pests that they take care of but there are definitely circumstances where we would recommend them. If you're experiencing an existing, heavy infestation inside of your home, then a traditional exterminator is your best bet. Likewise, if you're dealing with termites or other pests which primarily reside on the interior of your home, that's a likely route to go.
However, if you're trying to prevent pests from getting into your home, then hiring a lawn care or pest control company that handles exterior services will be highly effective.
For the purposes of this article, we're assuming you're like the majority of homeowners and are looking for a company that can handle pests like ants, centipedes, spiders, stink bugs, fleas, mosquitoes, and ticks, among others.
How to Choose Amongst
Pest Control Companies
Now that you've decided that an exterior pest control service will be effective for your needs, you might be trying to figure out how to find the best one. After all, there are a number of different pest control companies in Alexandria, Arlington, and Springfield, VA and finding the best one might seem like a complicated endeavor.
Like comparing any other service, you'll find that no two companies are exactly alike and there are certain aspects that can make a company superior.
Here are a few things to look for:
A Surprise-Free Approach
One thing that we hear frustrates homeowners the most is when a service company they're using plays games. They sell you the most basic package at the onset to get you in the door—knowing full well that it's not enough. Then they'll use future treatments as "upsells" later on. Find a company that doesn't purposely undersell you only to upsell you later.
Environmental Responsibility
The approach that a pest control company takes in terms of their application method is also important. A lot of companies spray anything and everything with no real regard to how much product they're putting down.
But a responsible company will only apply when and where necessary and not overapply. This is a big differentiator among pest control companies, most of whom do not take the time to apply control materials with a customized approach. After all, it's easier and requires less time to just spray everything.
Communicative When You Need It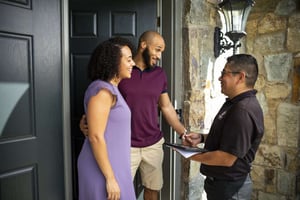 You want a pest control company that will communicate what you need to know—but not one that you need to micromanage. For the most part, you probably want your pest control company to be "out of sight, out of mind." You want to be able to trust that they'll get the work done the way it needs to be. But if you reach out—they're there.
Power in Being Proactive
Finally, it will help to find a company that is doing what it takes to be proactive and prevent pests in the first place. A pest control company that also offers gutter cleaning can be highly effective.
Dirty gutters are a prime hang-out spot for pests like mosquitoes and by eliminating their breeding ground, you can drastically reduce their population. That means you may even be able to reduce the amount of chemical that needs to be applied to your property to keep these pests at bay. Not many companies offer this service. Instead, because they aren't getting to the root of the problem, they'll likely just spray extra product.
Likewise, there may be other conducive conditions that need to be addressed. Items like overgrown shrubbery, excessive mulch, and others may be exacerbating your pest problems. This is one of the reasons we feel that Kingstowne could be a great choice as we also provide a full array of services to address these landscaping items.
Hiring a Pest Control Company
That's Right for You
While there are a lot of companies that offer pest control services, we think you'll find that there are very few that are truly honest, responsible, and comprehensively proactive. A lot of companies are determined to sell you on the least number of visits just to get your business. They don't really care about solving your pest problem. They just care about their bottom line.
At Kingstowne Pest Defense, we're different. First of all, our pest control services grew organically from Kingstowne Lawn & Landscape as the result of a demand from our customers for pest control solutions that were safer but still effective.
When we get hired to solve a pest problem, we're looking for the source of the problem so that we can decrease the amount of spraying that we have to do in order to be successful. It's a different mentality. We are not a hard-sell type of company and we don't play games. But you can count on us to tell you what you need.
Whether you've already noticed pests or you're just being proactive about preventing them, we are here to help. We believe you should be able to enjoy your yard without having to worry about unwanted visits from annoying and even dangerous pests.
Learn more about hiring a pest control company for your home in Alexandria, Arlington, or Springfield, VA. Get started today and request a free Pest Defense quote and let us give you the royal treatment! And if you'd like more info on the other services mentioned in this article, let us know as well.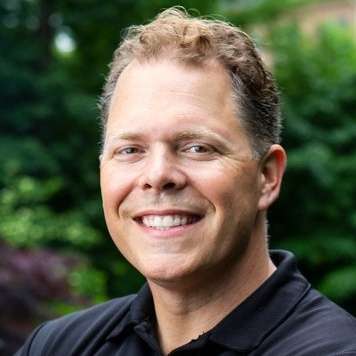 Krisjan Berzins - Owner, CEO
Since 1997, Krisjan has led the Kingstowne team with one simple philosophy, treat every customer like the "only" customer. His passionate pursuit of impeccable customer service has resulted in 23 successful years and a thriving company with over 65 employees, helping thousands of homeowners in the Alexandria, Arlington, and Springfield, VA area get what they want -- a worry-free property they can be proud of.