Pests have a way of really ruining a good time. Whether it's insects like spiders and centipedes that are constantly trying to make their way inside your home for food, warmth, and shelter—or it's pests like fleas, ticks, and mosquitoes that are cramping your style outside, you just don't want to deal with these buggers.

That's why you might be thinking about how you can find the best pest control service out there.

Of course, hiring the right one may not be as simple as it sounds. A quick search for pest control companies will reveal just how many different types there are to choose from.

Don't worry, we're here to help. We've put together this guide to help you better understand how to hire a pest control company. We'll help you to differentiate what the different types of services offer as well as what to look for in a pest control service so that you can make a wise choice.

In the end, we want to help so that you can stop worrying and get back to enjoying your property to the fullest.
How Do I Find Local Pest Control?
As we said from the start, a quick online search will reveal a lot of different options. So, how do you know what to choose?

First, you should know that there are two main types of pest control that you might be seeing: Exterminators and Exterior Pest Control Services.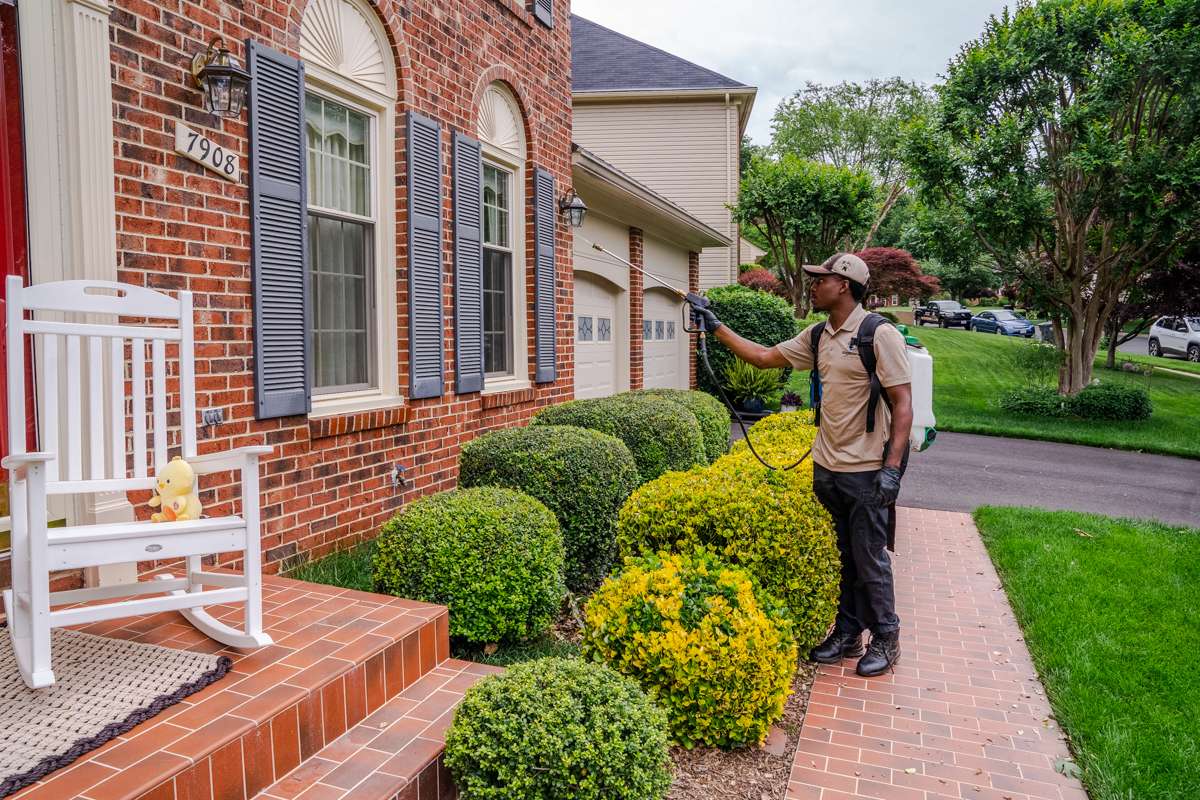 Traditional exterminators will run the gamut in terms of the pests that they take care of but generally speaking, they handle interior pest control.

There are definitely circumstances where we would recommend them. If you're experiencing an existing, heavy infestation inside of your home, then a traditional exterminator is your best bet to address that problem. Likewise, if you're dealing with termites, rodents, or other pests which primarily reside on the interior of your home, that's a likely route to go.

However, if your goal is actually to prevent pests from getting inside, or to deal with outdoor pests like mosquitoes, fleas, and ticks, then an exterior pest control company will work just perfectly.
How to Find the Best Pest Control Service
Now that you've determined that you're looking at companies offering exterior pest control, you might be wondering how to differentiate all of these choices. You want to find the best pest control service so that you can feel confident your problem will be taken care of.

Like comparing any other service, you'll find that no two companies are exactly alike and there are certain aspects that can make a company superior.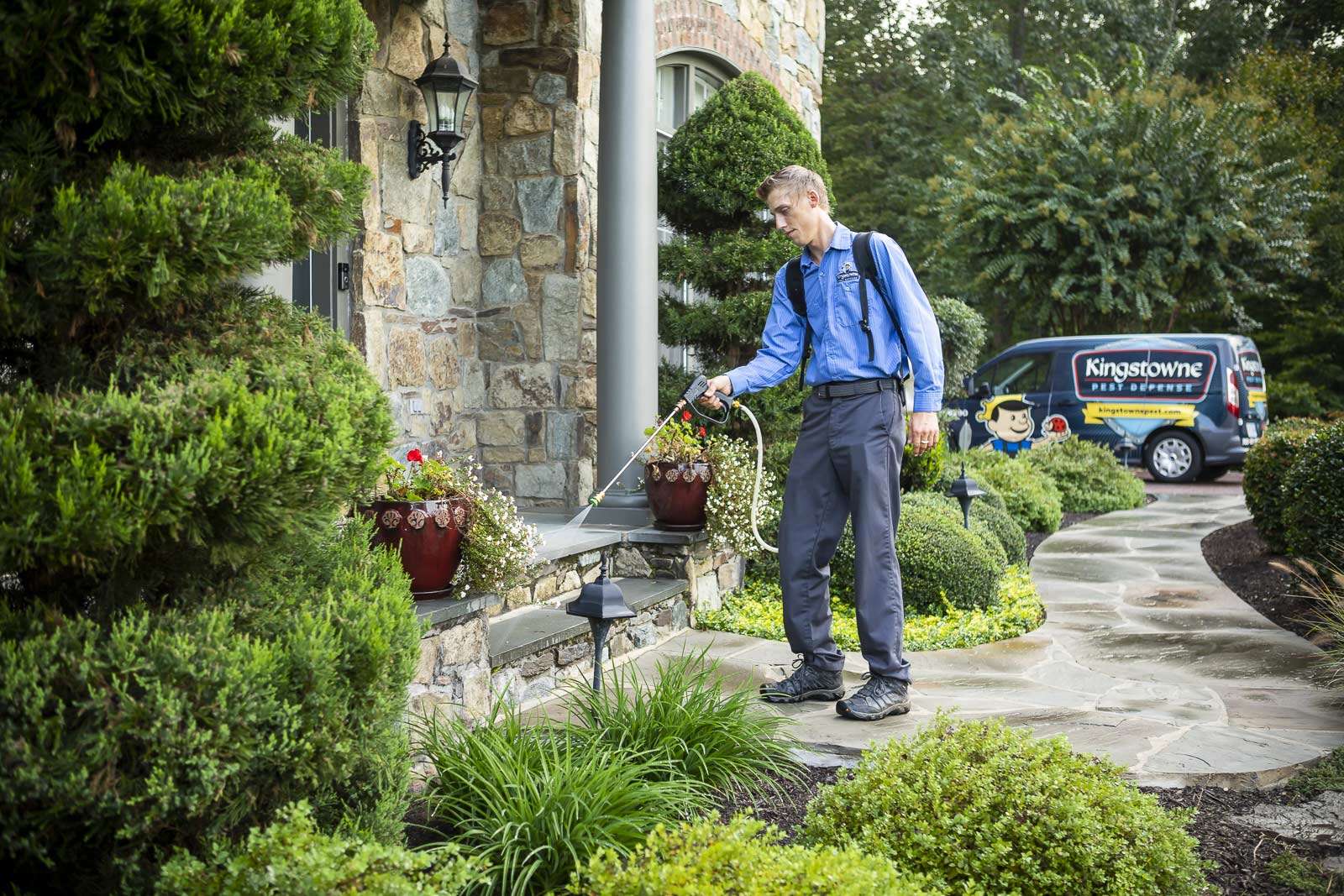 As you take time to research your different options, you'll start to get a sense of what these companies have to offer. Spend time on their websites and also don't be afraid to call them and ask questions.
Here are some specific things to seek out in your quest to find the best pest control service:
A No-Nonsense Approach: We know that there are plenty of service companies that like to play games. They sell you the most basic package they offer knowing that you're not going to be covered. Then they spend a lot of time upselling you. Find a company that will give you the full story from the start.


Great Communication: You want a pest control company that will communicate what you need to know so that you are kept in the loop. That being said, for the most part, you probably want your pest control company to be "out of sight, out of mind." You want to be able to trust that they'll get the work done the way it needs to be. But if you reach out—they're there.


Environmentally Conscious: The approach that a pest control company takes in terms of its application method is also important. A lot of companies spray anything and everything with no real regard for how much product they're putting down. But a responsible company will be cautious not to over-apply and to take a customized/targeted approach.


Takes a Preventative Approach: Finally, it will help to find a company that is doing what it takes to be proactive and prevent pests in the first place. This includes offering you tips and making suggestions in regard to other things you can do. Things like trimming back your shrubs and sealing up cracks are steps that you can take to keep pests out of your home. A great pest control company will also make recommendations such as these.
Using Online Reviews to Find the Best Pest Control Service
Online reviews also serve as a valuable tool as you look to find local pest control. Look for companies that have 4.5 stars or higher as these are the companies that have a lot of happy customers.

These reviews serve as "social proof" that a company is delivering on its promises.

Making the Best Choice When You Hire Pest Control in Alexandria, Arlington, and Springfield, VA
When there are a lot of companies, the choice can seem daunting. But in the end, there are often few that are truly honest, responsible, and proactive.
We know that the pest control industry has gotten a bad rap because so many companies don't really care about solving a pest problem, they just want to sell you more services. It can be frustrating when you're just trying to gain some peace of mind to feel as though you're being taken advantage of.
But at Kingstowne Lawn & Landscape, we got into the pest control business because of client demand.

Our current customers were looking for a company that they already knew and trusted to also perform their pest services. These customers were looking for pest control solutions that were safe but effective and performed by a company that they knew had their best interest at heart.

We are here because we truly care about helping.

Whether you've already noticed pests or you're just being proactive about preventing them, we know you want to feel confident that you're getting the most value for your investment. We believe you should be able to enjoy your yard without having to worry about unwanted visits from annoying and even dangerous pests.

Learn more about hiring a pest control company for your home in Alexandria, Arlington, or Springfield, VA. Get started today and request a free Pest Defense quote and let us give you the royal treatment!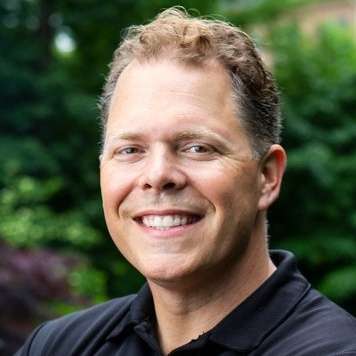 Krisjan Berzins - Owner, CEO
Since 1997, Krisjan has led the Kingstowne team with one simple philosophy, treat every customer like the "only" customer. His passionate pursuit of impeccable customer service has resulted in 24 successful years and a thriving company with over 85 employees, helping thousands of homeowners in the Alexandria, Arlington, and Springfield, VA area get what they want -- a worry-free property they can be proud of.