Pests like spiders, centipedes, and ants are creepy crawlies that you really don't like seeing around your home. But in their search for food, water, and shelter, pests do often make their way inside.

For that reason, you might be wondering about your options.

Should you hire an exterminator? Or is exterior pest control enough to cover your worries?

Some of the most common questions that we get are in regard to outdoor pest control effectiveness. Homeowners want to know if outside-only pest control is really enough to keep the bugs out of their houses.

In this article, we'll dive into those questions and what type of pest control is right for you.
Understanding Exterior Pest Control
First and foremost, we want to explain what exterior pest control is all about. At Kingstowne Lawn & Landscape, we call this "perimeter pest control."

The easiest way for us to describe it is like a shield. With professional perimeter pest control applications around your property, we're applying a high-quality repellent that forces these pests away.
This is not the same thing as an exterminator, who is going to perform pest control services INSIDE of your home.

Whether an exterminator or outside-only pest control is right for you, will depend upon what you're dealing with. There are certain circumstances where an exterminator is warranted.

For instance, if you already have a significant infestation inside your home, an exterminator will be your best course of action. Likewise, if you are dealing with rodents or termites, then you'll want to address those issues with an exterminator.

However, if your goal is to prevent pests from coming inside your home, then exterior pest control is the way to go.

In addition, if you have some bugs inside your home (and you probably do, whether you realize it or not), but you want to prevent a more serious problem, outside-only pest control will be an effective solution.
The Benefits of Exterior Pest Control
There are some reasons why homeowners really love perimeter pest control, as opposed to having someone inside their home.

For one, it means that you aren't applying chemicals inside of the home. This gives people a lot of peace of mind. When homeowners ask us whether perimeter pest control is safe, they often love to hear that we aren't applying any products inside.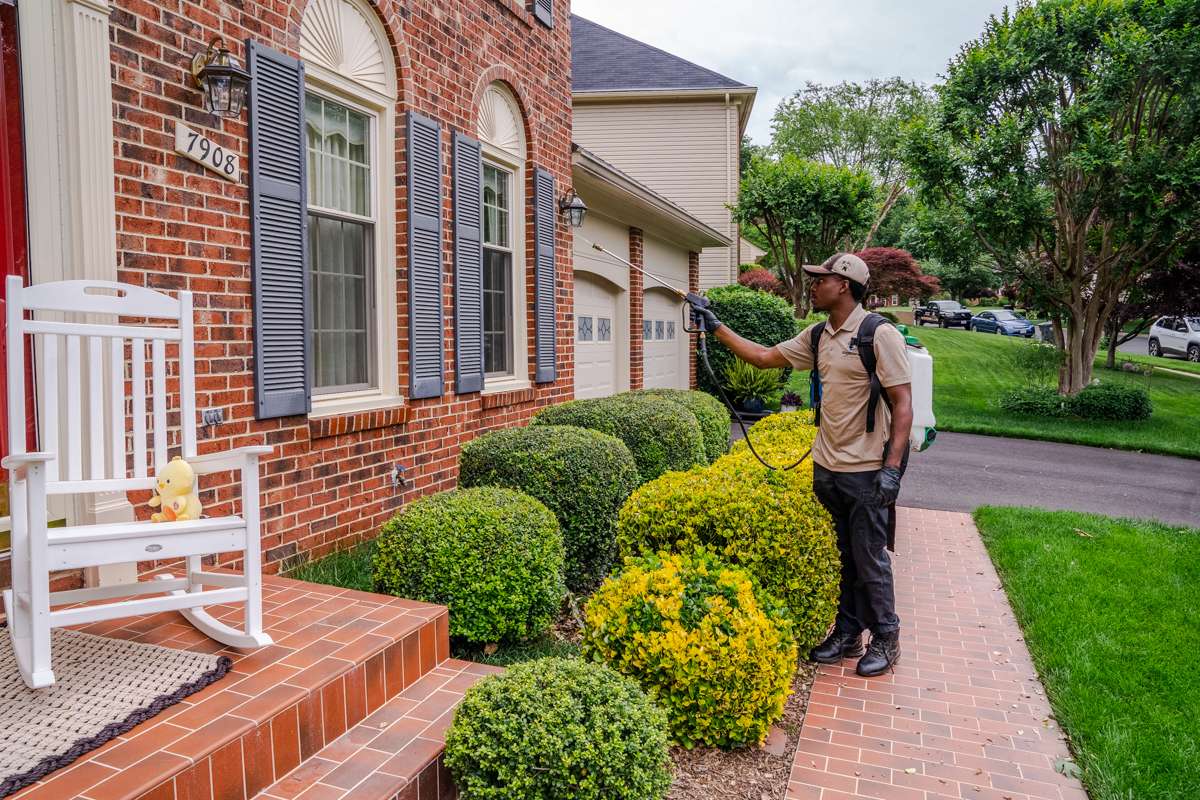 The products that we use are also fast-drying. Once they are dry they will not be spread around (such as on pets' paws). Though we always assure homeowners the products we use are safe, that gives added peace of mind, too.

But as far as convenience, it also means that you do not have to be home in order for us to perform the service. Since this is outside-only pest control, there's no need for anyone to be home.
But is Pest Control Effective When Sprayed Only Outside?
We understand that treating the outside only might raise questions about outside pest control effectiveness. If you're worried about bugs in your house, you might feel like you have to spray in your house.

But homeowners have noticed a reduction in pests after starting perimeter pest control.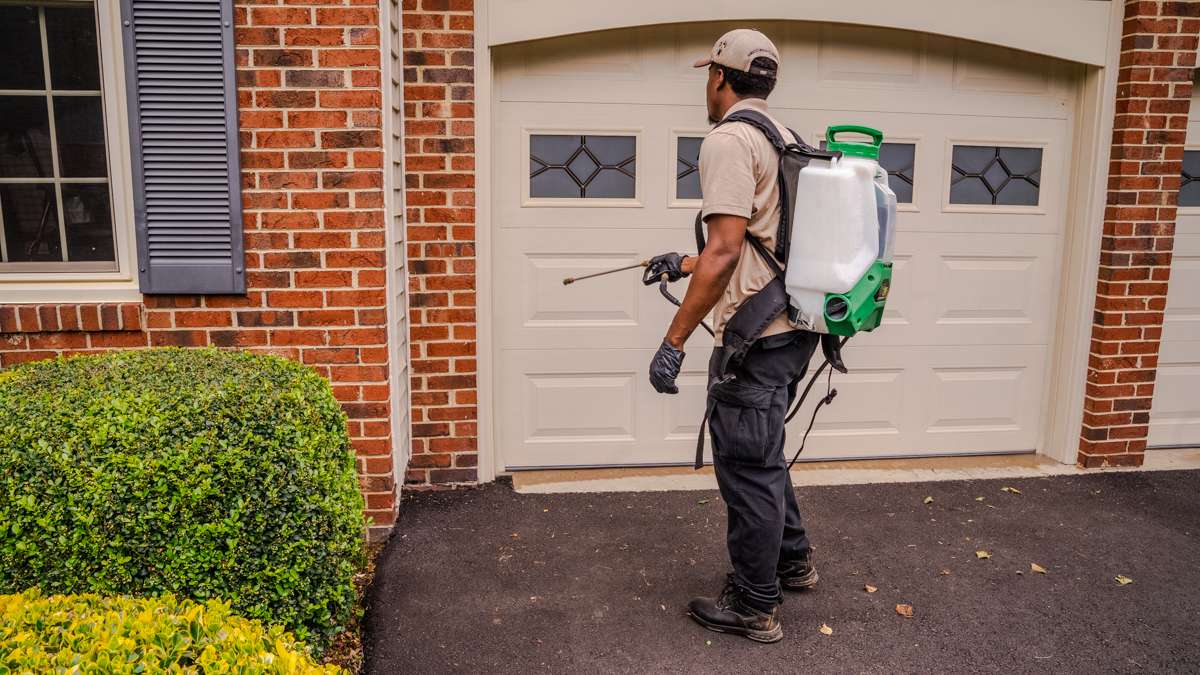 It's all about keeping pests away from your home. The idea is to never even give them the chance to come inside.

To do so, we spray around the foundation as well as any areas that could be entry points (such as around door frames).
What About DIY Pest Control?
Sometimes when talking about effectiveness, homeowners ask us if they can just treat for pests themselves. We know there are a lot of DIY hacks out there.

Whether it's spraying dish soap, vinegar, or some other homemade concoction, we can assure you it's not going to stand up to a professional-grade product.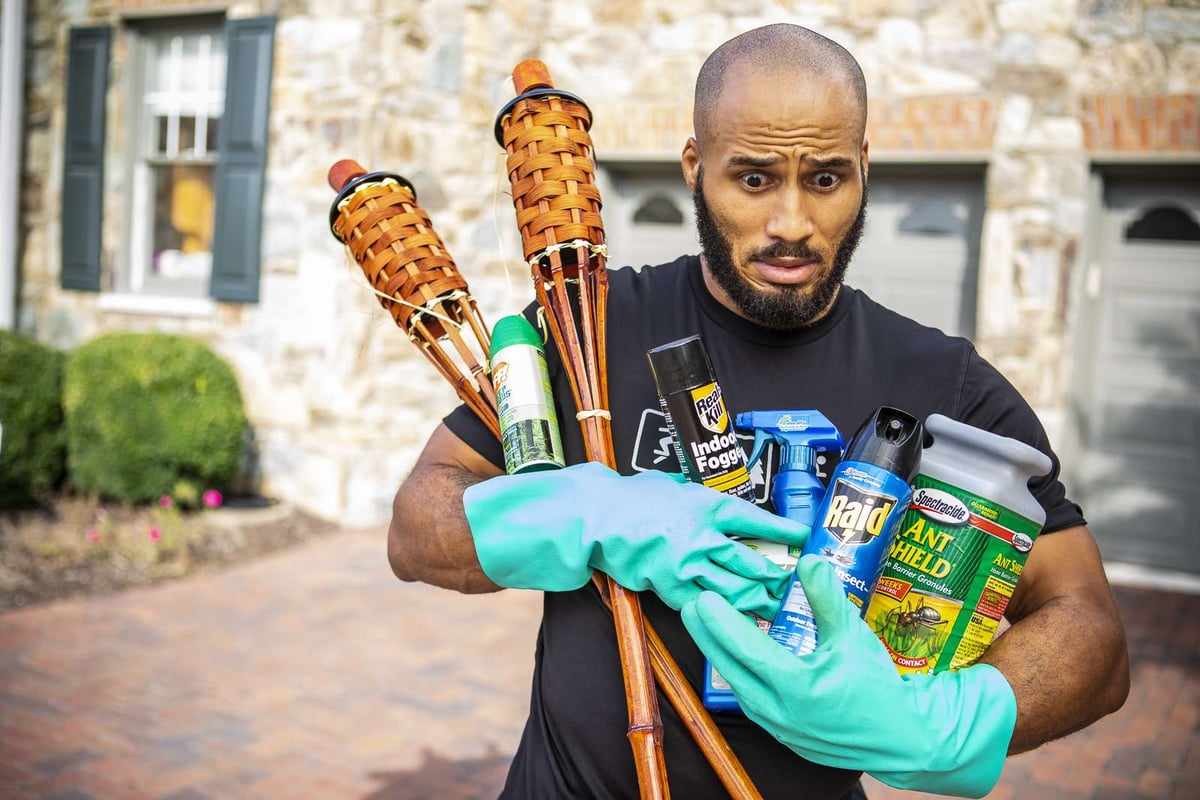 And in truth, the same is true for store-bought products. While they do sell pest control products at your local hardware store, if you take that approach you'll need to spend your weekends targeting pests rather than enjoying time with your friends or family.

On top of that, you might be surprised to learn that sometimes store-bought products are more dangerous than the products used by a pro. And sometimes even just handling pest control products poses some risk that you just don't want to deal with.

Perimeter pest control is simply best left to the pros.
Choosing Perimeter Pest Control in Arlington, Alexandria, and Springfield, VA
When it comes to getting the results and the service that you desire, you want to choose wisely amongst perimeter pest control services. Like comparing any other service, you'll find that no two companies are exactly alike and there are certain aspects that can make a company superior.

At Kingstowne, we feel that our no-nonsense approach to perimeter pest control is a differentiator. We don't play games or spend a lot of time upselling you services you don't need. We have a straightforward and effective program.

We are also strongly focused on the customer experience and making sure that you're happy. At the end of the day, we know that you're looking into this service because you want peace of mind and we want to make sure that's what you get.

While there are a lot of companies that offer pest control services in Northern Virginia, we think you'll find that there are very few that are truly honest, responsible, and comprehensively proactive. A lot of companies are determined to sell you on the least number of visits just to get your business. Then as soon as you are a customer, they start upselling you. It quickly becomes apparent they undersold what you really needed.

They don't really care about solving your pest problem. They just care about their bottom line.

But at Kingstowne, we aim to be different. We are here to make sure that your problems are solved.

Whether you've already noticed some pests lurking around (or inside) your home, or you are just trying to be proactive about preventing them, we are here to help. When you choose us for perimeter pest control Arlington, Alexandria, and Springfield, VA, you can finally let go of your worries and get back to enjoying your home.

If you're ready to stop worrying about pests lurking around your home in Alexandria, Arlington, or Springfield, VA, request a quote, get your customized plan, and sit back and relax as you get the royal treatment.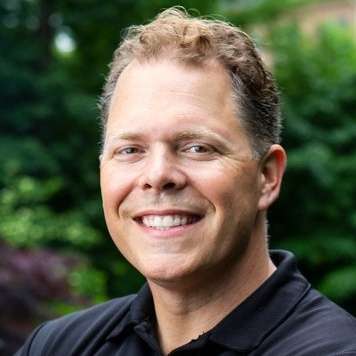 Krisjan Berzins - Owner, CEO
Since 1997, Krisjan has led the Kingstowne team with one simple philosophy, treat every customer like the "only" customer. His passionate pursuit of impeccable customer service has resulted in 24 successful years and a thriving company with over 85 employees, helping thousands of homeowners in the Alexandria, Arlington, and Springfield, VA area get what they want -- a worry-free property they can be proud of.