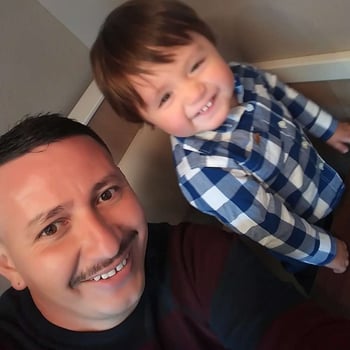 At Kingstowne, we love a happy landscape crew leader. That positivity is infectious and it rubs off on everyone else.
Unfortunately, when a crew leader is negative and unhappy, that poor attitude can also influence those around him or her in the wrong way. Almost everyone knows what it's like to work with (or for) somebody who never has anything good to say or who brings problems from outside of the workplace to the workplace each day. These types of people often create a negative energy that can spread like wildfire. The attitude of one negative team member often seems to multiply.
This is why we really appreciate landscape crew leaders like Juan Carlos.
Juan Carlos always has a great attitude and because of that, people like being around him. In fact, his positivity often wears off and he makes others around him happy, too. If you're spending time with Juan Carolos, you're probably laughing and smiling.
That not only makes him a positive role model and a good leader within the company, but it's also something that our clients notice—and that's important to us.
Support Where It's Needed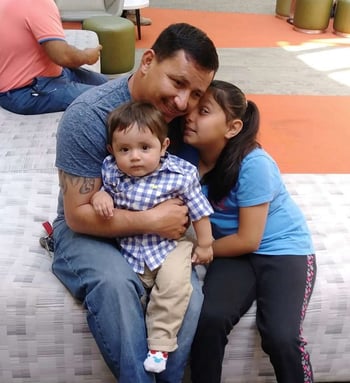 Juan Carlos is also a long-time, tenured employee with Kingstowne. He says that he's stuck with the company for so long because he's been treated well. He enjoys working for a company where he feels appreciated.
Prior to coming to Kingstowne, Juan Carlos worked at another landscaping company for two years. When he joined the Kingstowne family, he says that he found that he liked "everything about it." He knew early on that it was a place where he could see himself building a career.
Most importantly, Juan Carlos says, he quickly found that team members were given what they needed to succeed. This type of support isn't always common in the lawn and landscape industry so he knew it was valuable.
"At Kingstowne, employees are given the proper tools and materials to ensure that everything runs smoothly and properly," Juan Carlos says. "The company environment has also made me feel very comfortable working here."
Juan Carlos also says that Kingstowne "treats employees really well," something that's not always true at every company, either. At Kingstowne, team members are respected and their input is heard.
For these reasons, Juan Carlos has stayed with the company for the long-haul. He came in as a landscape crew member and has risen up to be a landscape crew leader. It's been his strong work ethic and his excellent attitude that has helped him climb the ladder and build his future.
Positive Energy, Positive Workplace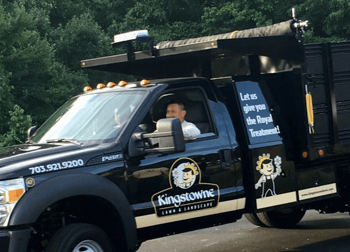 There's no question that we love that Juan Carlos comes to work every day with positive energy that inspires others around him. He says that being at a place where he really enjoys coming to work has made it easy to continue to keep up the positivity that he is known for.
"I have always been a happy and positive person," shares Juan Carlos. "But I also have great coworkers who are good friends and who also get along very well with others. So, this always makes me happy, too."
Outside of work, Juan Carlos says he likes spending time with his family and going fishing. He appreciates that Kingstowne provides a good work/life balance so that he's able to have plenty of time to enjoy life at home.
Juan Carlos adds that his best advice to someone who is considering applying for a job at Kingstowne is to go for it!
He sums it up: "It's a great company that treats its people well. If you're thinking about it, definitely apply!"
If you're someone who loves working with other positive people, just like Juan Carlos, then we invite you to learn more about Kingstowne Lawn & Landscape. We are always looking for great people to join our team.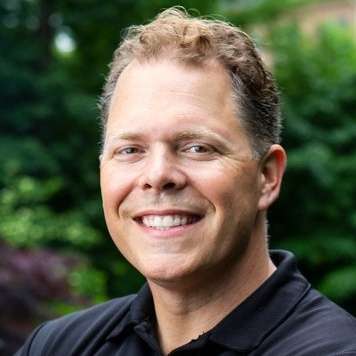 Krisjan Berzins - Owner, CEO
Since 1997, Krisjan has led the Kingstowne team with one simple philosophy, treat every customer like the "only" customer. His passionate pursuit of impeccable customer service has resulted in 24 successful years and a thriving company with over 85 employees, helping thousands of homeowners in the Alexandria, Arlington, and Springfield, VA area get what they want -- a worry-free property they can be proud of.