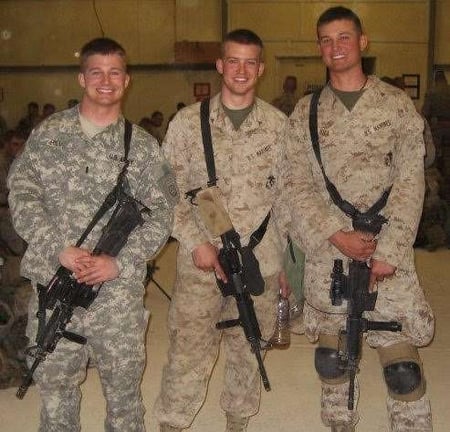 After serving the country as part of the United States Marine Corps for four years, Northern Virginia native Bryan Hill transitioned into sales and held various roles—including at one point working for himself with a dog training business. But he was on the search for a career where he could put down long-term roots and find opportunities for growth.
Bryan says that he has found both of those things at Kingstowne Lawn & Landscape, where he started as a Lawn Care Technician and was recently promoted to Account Manager. Bryan says he loves that he can use his sales experience and connect with clients in a meaningful way.
A Strong Sales Background
In one of his roles prior to coming to Kingstowne Lawn & Landscape, Bryan had worked for a company that handled mold remediation and water damage repair. He would put together the estimates for the insurance companies on what would be involved to restore the home's integrity. As a project manager, he also served as a liaison between crews and customers.
While Bryan says he liked the work, he was also meeting clients under distressing circumstances. They had just experienced terrible damage to their homes. Bryan says that has made the work for Kingstowne Lawn & Landscape so refreshing.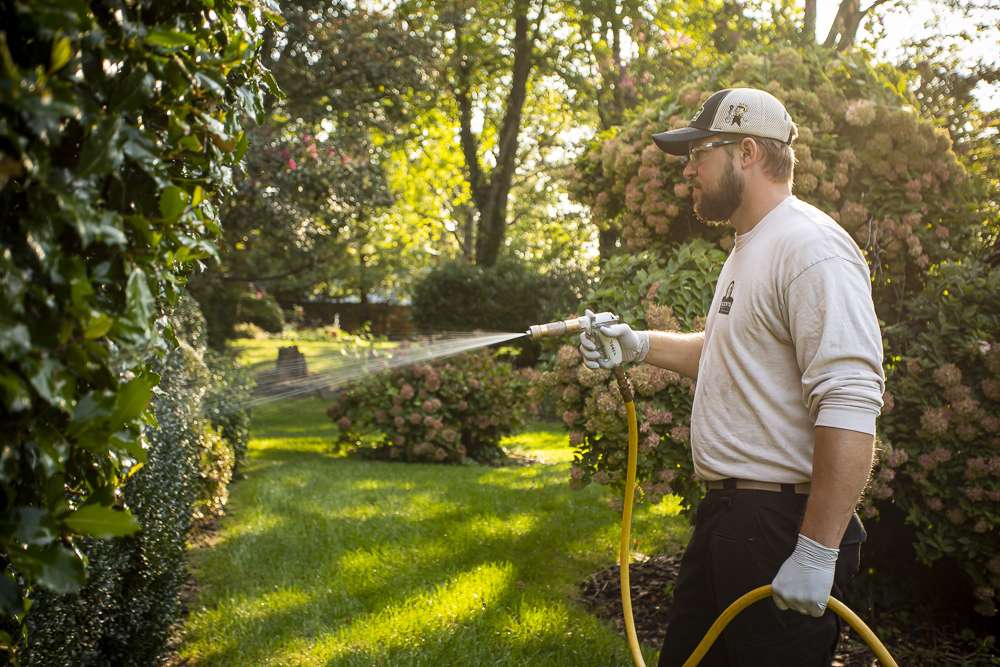 "In so many other industries, you're trying to sell the customer something that they might not really want or might not be something they're very excited about needing," Bryan shares. "But in this industry, so often the clients come to us. They already know they want these services and they are looking for help. It feels really good to be able to point folks in the right direction and help them. And when we get to witness the transformation of their property, everyone is happy."
Understanding Homeowners' Needs
Bryan says that having started in the field as a lawn care technician has helped tremendously in his role as an Account Manager. He says he has seen many of the lawn problems that homeowners may experience, first-hand.
"Having already walked these lawns and being able to diagnose what's going on has given me the understanding of what it takes to have the end result of a nice, green lawn," Bryan shares. "That knowledge will help in this new role."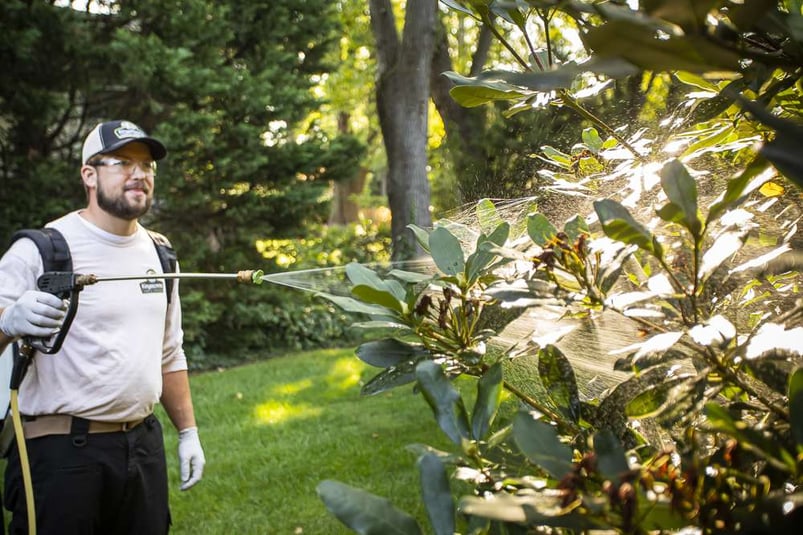 Although Bryan says he never necessarily imagined himself ending up in the Green Industry, he has always loved being outside and considers himself to have a green thumb—dabbling in growing various plants and vegetables as a hobby.
"I've always had an interest in understanding how things grow and what I could do to make them healthier and more successful," he says. "It was a hobby for a long time and now it's exciting that it can be a career. Growing up, I would always go over to my grandparents' house to help them with their yard work and I have always found pleasure in being able to make a space beautiful. It's rewarding. When we can take a Kingstowne client's lawn and totally turn it around, it's exciting to see that progress."
Life Outside of Work
Of course, one of the things that Bryan says he appreciates about Kingstowne Lawn & Landscape is that there is a strong work/life balance. Outside of work, Bryan's family includes a wife and two kids (boys ages 3 and 5 at the time this was published).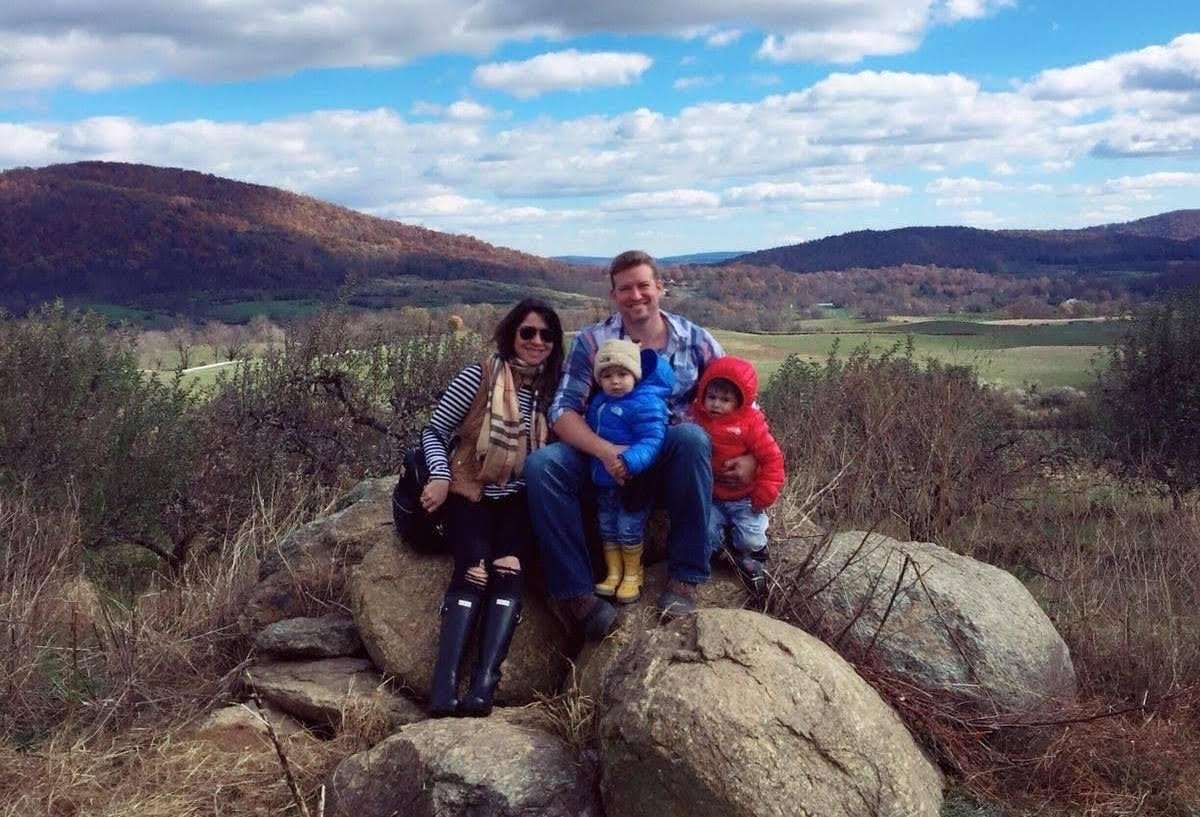 As a Northern Virginia native, Bryan went to high school in Springfield. In fact, he says the only time he didn't live in this area was during his time serving the Marine Corps when he was stationed in North Carolina and completed two tours in Iraq.
Bryan says he is committed to the area and loves that he can serve the folks that live here, just like him. Outside of work, he also spends time volunteering at his church.
What Makes Kingstowne Different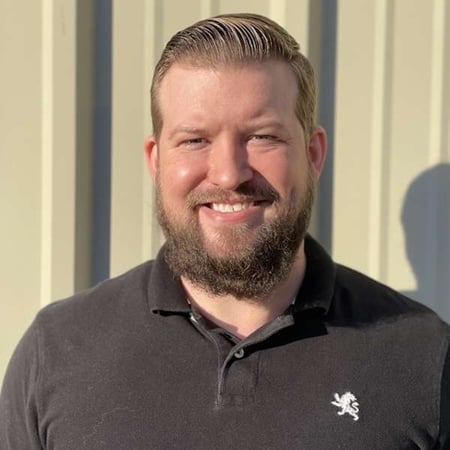 Having had experience in other roles and at other companies, Bryan says that he appreciates that he has an opportunity to climb the career ladder here at Kingstowne Lawn & Landscape.
He also says that he loves the family-like atmosphere and how supportive that everyone has been.
"The people here make this a really special place to work," he continues. "Everyone in management is extremely welcoming and friendly, making it feel more like a family. I have found that everyone here wants to see you succeed and is willing to provide whatever help you need to make that happen. They want you to flourish and grow in your career and they're providing those opportunities. It's obvious that Kingstowne is growing and as that happens there will be more opportunities available. I'm really grateful for the opportunity to be a part of this great company."
Are you like Bryan and in search of a career you can truly love? Even if you've never been a part of the Green Industry, are you curious about a rewarding lawn care or landscaping career? If so, we invite you to learn more about career opportunities at Kingstowne.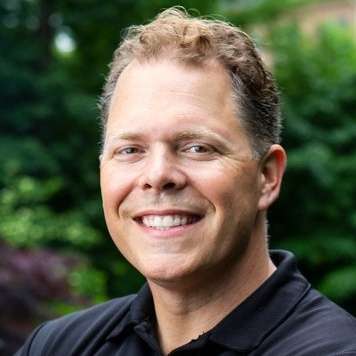 Krisjan Berzins - Owner, CEO
Since 1997, Krisjan has led the Kingstowne team with one simple philosophy, treat every customer like the "only" customer. His passionate pursuit of impeccable customer service has resulted in 24 successful years and a thriving company with over 85 employees, helping thousands of homeowners in the Alexandria, Arlington, and Springfield, VA area get what they want -- a worry-free property they can be proud of.