At Kingstowne Lawn & Landscape, we have always said that great lawns come from our partnerships with homeowners. While we provide vital lawn care services that help to grow and nurture healthy lawns, the tasks that homeowners perform themselves, such as watering, are also quite important.

It's working together that really makes the difference.

As you know, proper watering is essential to the performance of your lawn. This includes applying the correct amount of water at the optimal time.

We often get questions about watering after a lawn treatment. In this article, we'll provide a few important tips that will help you better understand watering your lawn after treatment.
#1: How Long After Lawn Treatment Can I Water
Proper watering after a lawn treatment is important. One of the first things that people want to know is How long after a lawn treatment can I water?

Water is definitely needed to activate your fertilizer, however, if you also had liquid weed treatments at the time of your fertilization visit (which you likely did with a lawn care company), then you don't want to wash those products off of your grass by watering too soon.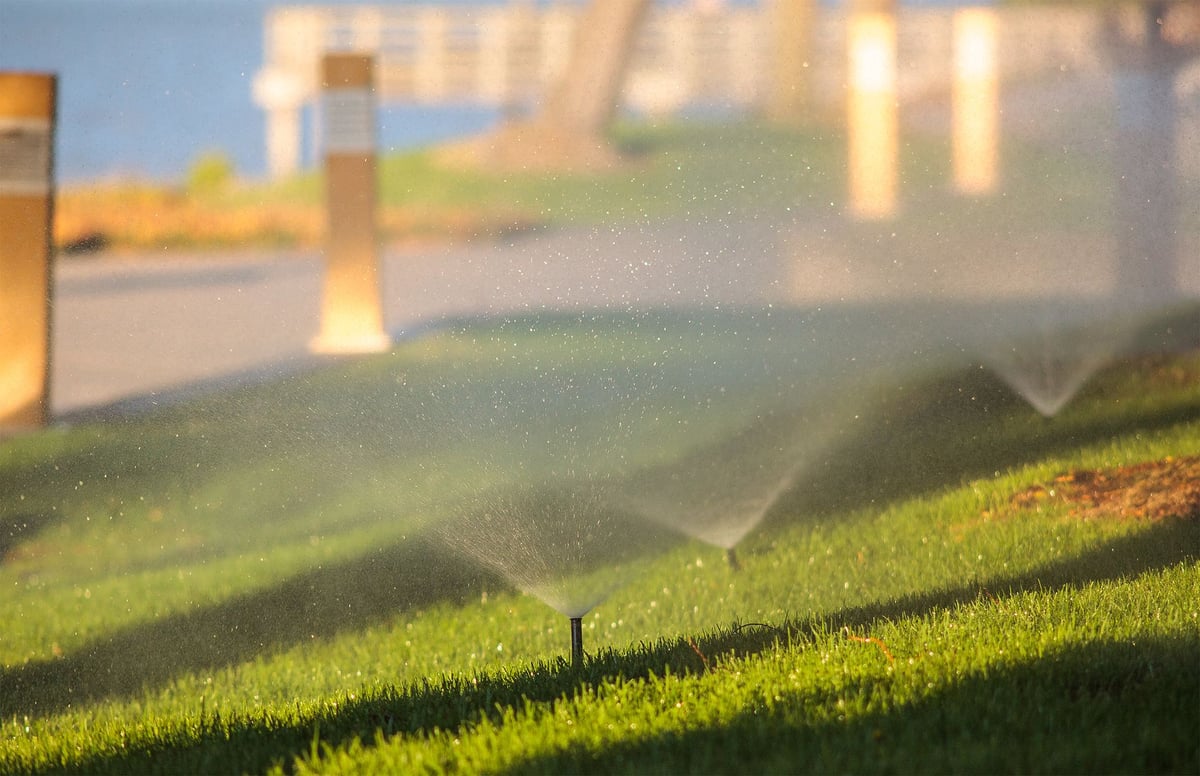 Generally, most liquid weed control products are fully dry and have been absorbed within two hours. But to be on the extra safe side, you might want to just wait until the next day to water your lawn.

Another reason to wait until the next day is that the best time to water your lawn is in the early morning hours when you won't contribute to a potential lawn fungus problem.

If you water in the afternoon, or even worse, in the evening, there's not enough sunlight to allow excess water to evaporate. Overnight, water is just going to sit on your lawn which could actually lead to disease.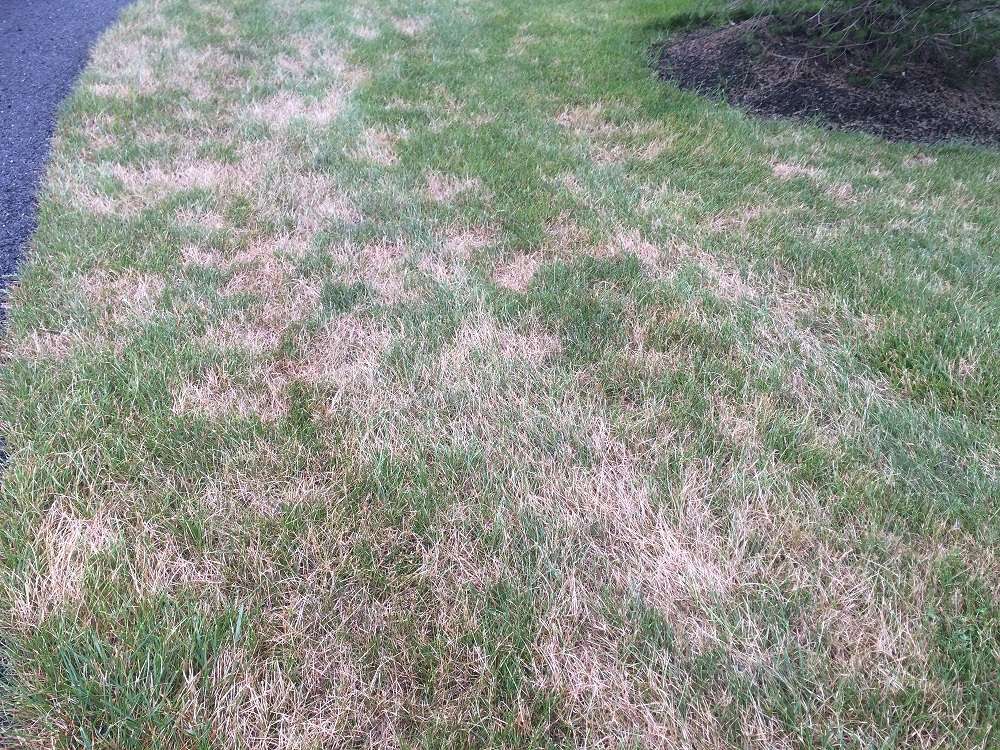 This is because turf disease typically relies on wet foliage for reproduction. Watering your lawn at night can create a breeding ground for pathogens to grow and spread.

But when you water in the morning, you actually do the added job of washing away any fungal spores that might have grown overnight. Then, the lawn also has plenty of time to dry out throughout the day.

Of course, you can't control when Mother Nature decides to water your lawn. If it's going to rain that night, you don't need to water in your fertilizer. A good soaking rain will take care of it for you.
#2: Water Amply, But Don't Overwater
Homeowners also want to know, how long should you water the lawn after fertilizing?

The key is to put down enough water so that you provide a good soaking. This helps to activate the fertilizer and get it down into the soil where it can be taken in by your grass plants.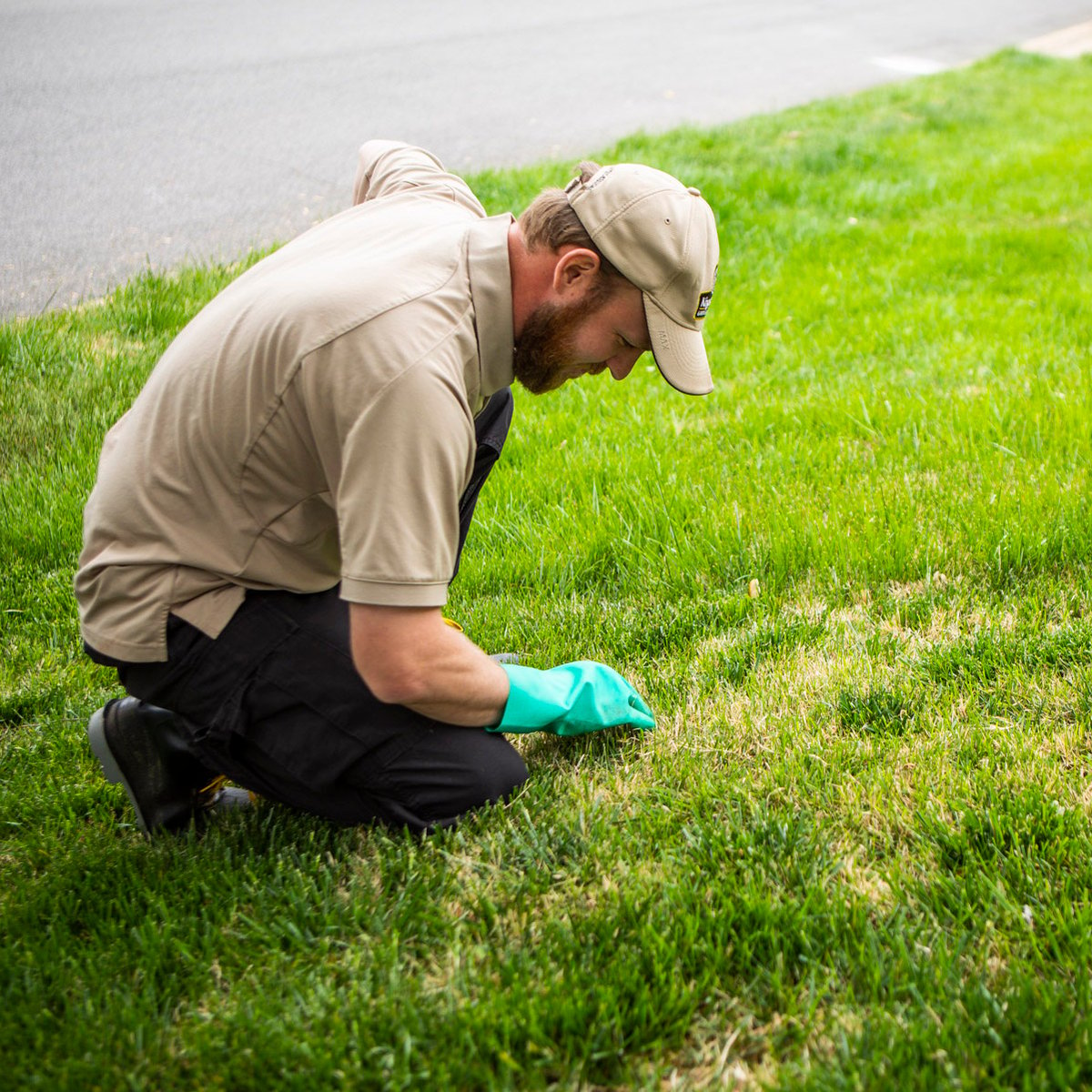 However, you don't want to water so much that there are puddles in your lawn. If you overwater, you are going to possibly wash away some of those nutrients rather than water them into your soil.

Ideally, lawns need around one inch of water per week. We advise achieving this by watering for approximately 20 minutes at a time, three days a week. When watering your lawn after treatment, perform one of these 20-minute watering sessions.

Of course, if you are watering by hand (or with a hose sprinkler), you'll want to make sure that you are moving it around so that you're getting good, even coverage across your entire lawn. If you are watering with an irrigation system, the guesswork is removed.
#3: I'm Done Watering After a Lawn Treatment…Now What?
Once you've watered your lawn after a treatment, you are in good shape to relax (for now).

As we mentioned, we do generally recommend watering around three times per week, assuming there is average rainfall. During periods of drought during the summer, you will likely need to ramp up your watering efforts (whether you've had a lawn treatment or not!).
We understand that keeping up with watering can be time-consuming.

If you are worried about it, irrigation is a great solution. While we do not offer irrigation, we can set you up with a company that we trust. The key is to find a professional irrigation company that not only installs systems but can also handle your maintenance needs.

The fact is, if you don't water properly, your lawn is not going to be as successful as it could be. If you're going through the time and money to invest in professional lawn care in Alexandria, Arlington, and Springfield, VA, then you want to reap the full benefits of a program. That will only happen if you are watering properly.
Partnering with Professional Lawn Care in Alexandria, Arlington, and Springfield, VA for the Best Results
We know that you have questions about your lawn, like how long after lawn treatment can I water?…or…How much should I water?

The good news is that when you partner with a lawn care professional, it's not on you to figure it all out.

A pro can help you answer any questions and also guide you toward the best choices for your lawn so that you're getting the best results. At the end of the day, a lawn care program can only go so far. There are still some tasks that fall into your hands (like watering). Truly getting the most out of your lawn is a partnership.

At Kingstowne Lawn & Landscape, we want to set you up for success. If you ever have any questions about watering grass or any other concerns, we are always here to help. We know that a healthy lawn is a team effort and it is our goal to always do what it takes to help you see the results you desire.

Don't let watering questions stand in the way of a great lawn when we are here to help! Instead, request your quote, choose from 3 lawn care package options, and relax as you get the royal treatment.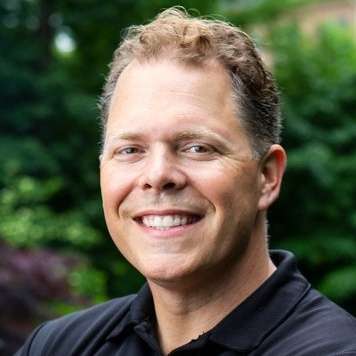 Krisjan Berzins - Owner, CEO
Since 1997, Krisjan has led the Kingstowne team with one simple philosophy, treat every customer like the "only" customer. His passionate pursuit of impeccable customer service has resulted in 24 successful years and a thriving company with over 85 employees, helping thousands of homeowners in the Alexandria, Arlington, and Springfield, VA area get what they want -- a worry-free property they can be proud of.