Nobody ever wants to think about having cockroaches in their home. After all, your home is your castle and it's a place where you want to feel safe and comfortable. The thought of disease-spreading cockroaches lurking is enough to make your skin crawl.

Of course, the best way to deal with cockroaches is to keep them away from your home in the first place. Roaches are in search of the same things as any other pest that's trying to get in…food, water, and a cozy place to hang around.

In this article, we'll talk about what keeps roaches out of your house. By making wise choices, you can prevent a more serious problem.

After all, a roach problem can multiply quickly. It's optimal to avoid letting it get to that point.
How to Keep Cockroaches Out of Your House
It's always best to take a proactive approach and prevent these pests in the first place. Here are a few ways to do just that.
#1: Proper Food Storage
Because roaches find their way into homes in search of food, it's important that you put open food in containers, wipe down your counters, and take the garbage outside on a regular basis.

It can also help to try to limit dining to one or two rooms that are easy to clean up. Sometimes it can be difficult to see lingering crumbs, particularly if you have small children carrying snacks to various rooms.

All that being said, it's important to know that it's a myth that roaches only enter "dirty homes." The opportunistic cockroach will find the tiniest of crumbs and sometimes even the cleanest homes can have a problem.
#2: Seek Out and Fix Entry Points
When it comes to how to keep cockroaches away, you also want to consider how they're coming inside in the first place.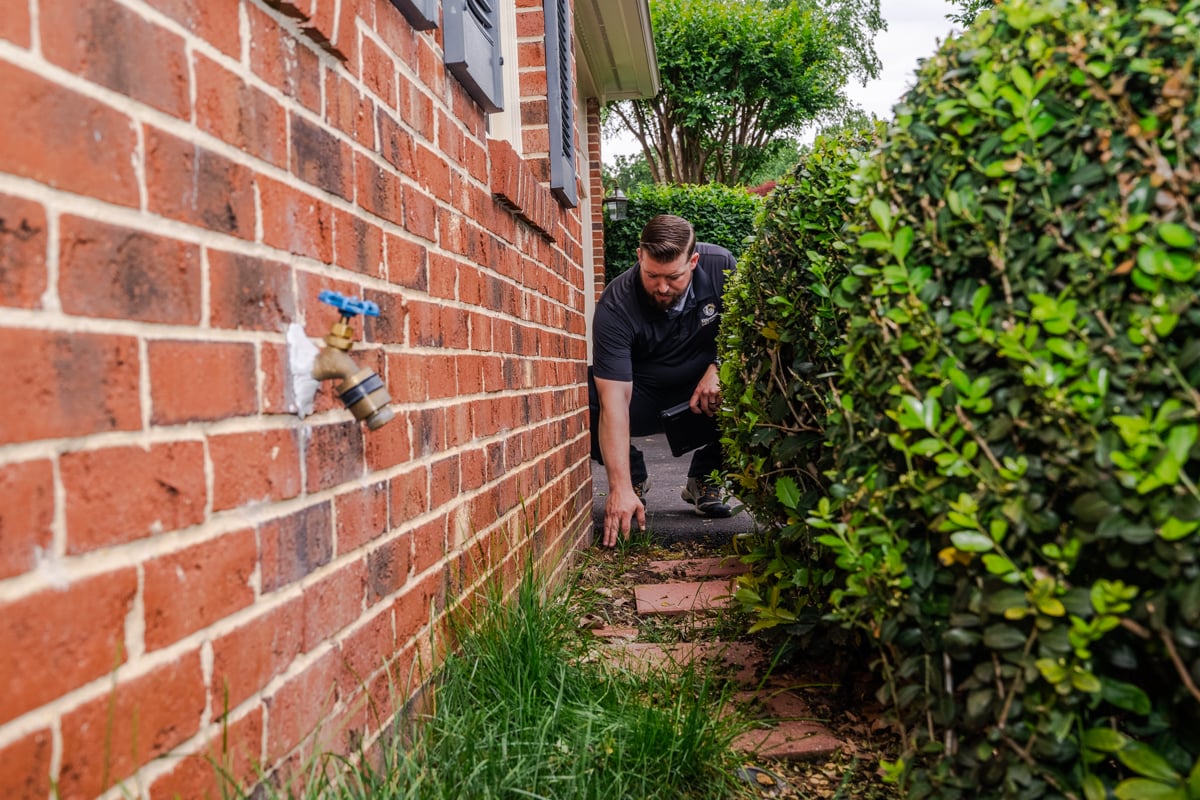 Like other pests, cockroaches generally come inside through cracks and crevices around the home. Seek those out and seal them up to prevent pests from entering.

Also, consider adding patches or seals to holes in screens and weather stripping around doors. This will help with other pests like centipedes, spiders, and more.
#3: Inspect Packages and Other Items Coming In
Another tip for how to keep cockroaches away is to be more alert about hitchhiking roaches on packages, groceries, and storage boxes (such as those from a garage or attic).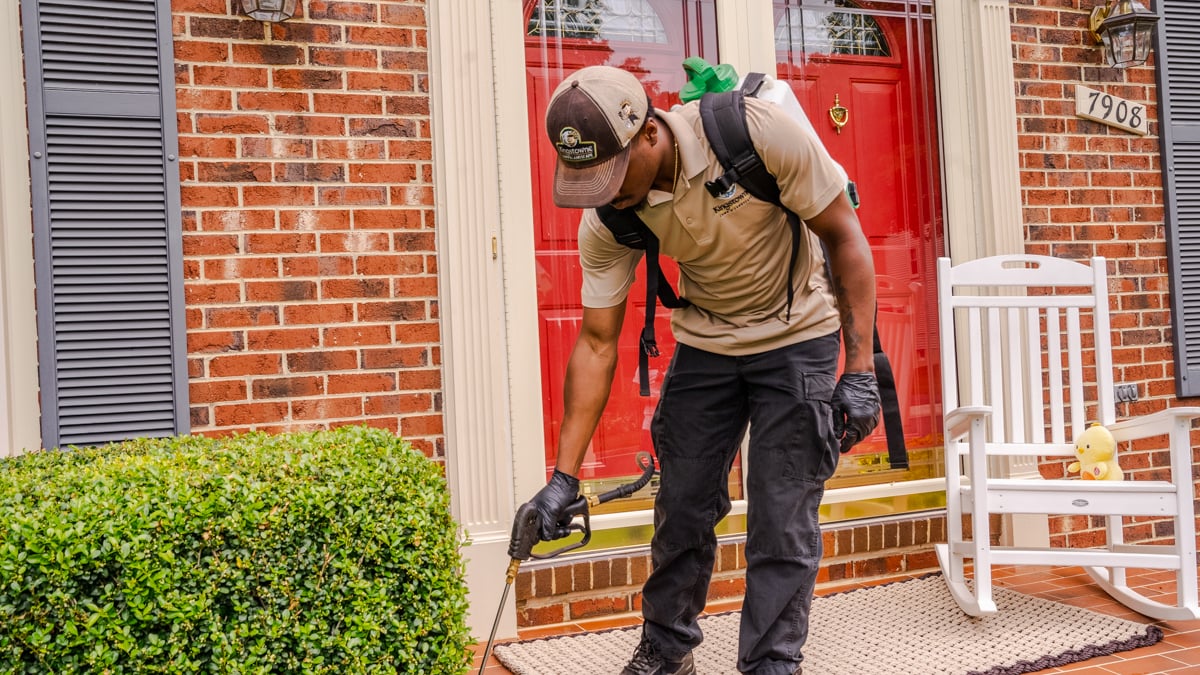 Cockroaches tend to like cardboard because it provides food and shelter for them. Roaches will actually eat and digest cardboard fibers. But their preference for this material makes boxes a common hiding place.

Give any boxes a thorough lookover before bringing them inside.
#4: Keep Your Property Neat and Tidy
In general, keeping your property neat and tidy can help discourage pests from taking up residence. Pests are often found in the yard hiding under leaves or in overgrown brush.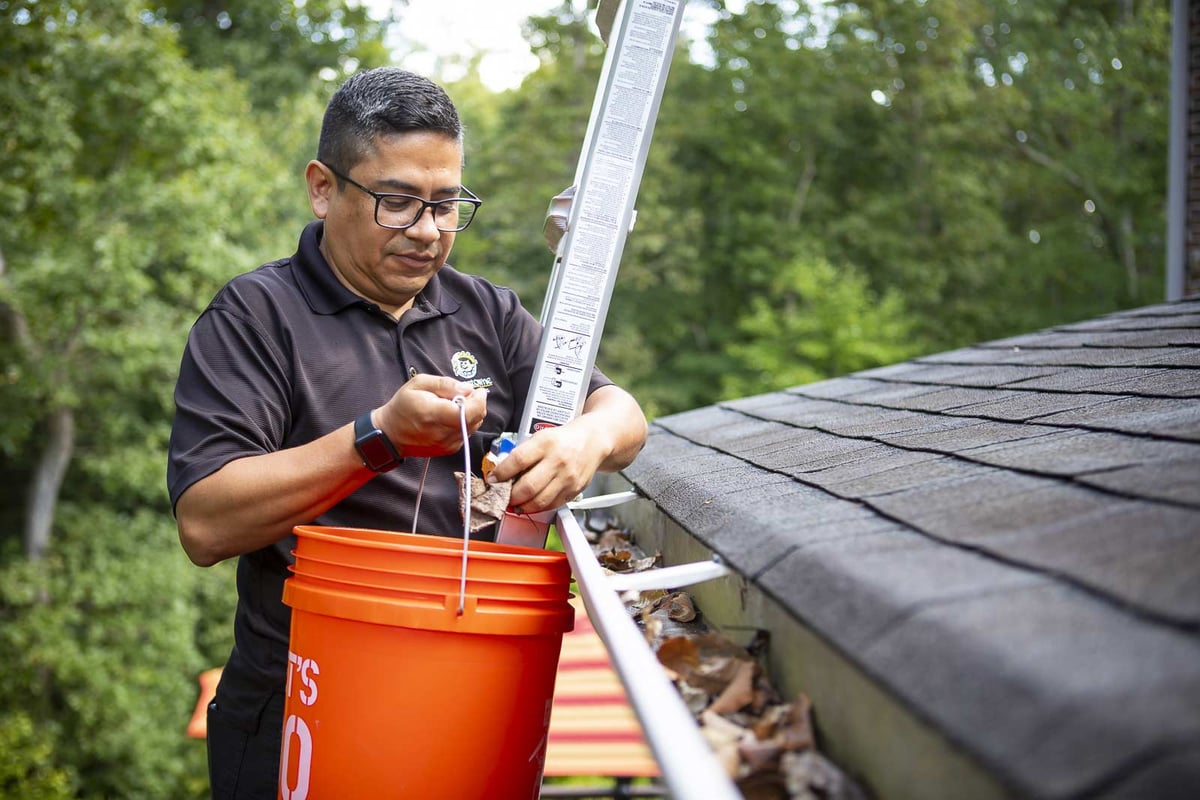 Keeping your yard trim and tidy can discourage pests from hanging around. That includes keeping the lawn and shrubs well-trimmed, picking up leaves, and cleaning out gutters.
#5: Invest in Perimeter Pest Control in Alexandria, Arlington, and Springfield, VA
While these tips will all help, the best way to keep cockroaches away is to invest in perimeter pest control services.

The easiest way for us to explain how perimeter pest control works is to use the analogy of a shield. With professional perimeter pest control applications around your property, we're applying a high-quality repellent that forces these pests away. It's a shield around your home!
This is an exterior service that aims to prevent pests from getting inside in the first place.

Obviously, if you are already dealing with an infestation of cockroaches, then you'll need an exterminator.

But perimeter pest control aims to prevent that scenario by keeping pests out of your home in the first place. This is where the shield analogy really makes sense. It's more of a proactive, defensive measure so that we can address pests before they become a problem.

In addition to keeping roaches away, perimeter pest control also works on other creepy crawlies like ants, millipedes, centipedes, spiders, stink bugs, and more. By putting this shield around your home, you can keep lots of unwanted pests away.
Choosing Perimeter Pest Control in Alexandria, Arlington, and Springfield, VA
We know that pests are a seriously unwanted problem. But professional perimeter pest control will be your best answer to dealing with pests like cockroaches and more. It's a proactive approach to keeping pests away in the first place.

This is important as we believe you deserve peace of mind in your own home.

With safe and effective control, that's exactly what you'll get. You can feel confident you're taking the right steps to keep pests away. One cockroach is bad enough, but the last thing you want to deal with is a whole infestation.

Don't give these pests the opportunity to cause you stress. By working with the best perimeter pest control service, you can feel confident that there is no reason to worry. You'll soon have a shield around your home that keeps these unwanted visitors away.

Ready to protect your Alexandria, Arlington, or Springfield, VA home from pests? Get started today! Request a free quote and let us give you the royal treatment!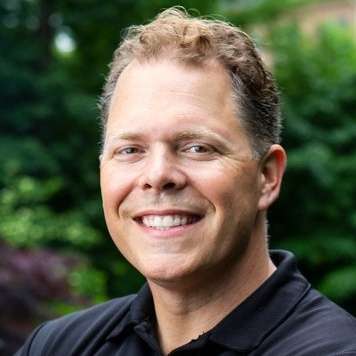 Krisjan Berzins - Owner, CEO
Since 1997, Krisjan has led the Kingstowne team with one simple philosophy, treat every customer like the "only" customer. His passionate pursuit of impeccable customer service has resulted in 24 successful years and a thriving company with over 85 employees, helping thousands of homeowners in the Alexandria, Arlington, and Springfield, VA area get what they want -- a worry-free property they can be proud of.