Whether you have a commercial office where people have to come to work, a medical building where patients need to be seen, or even a retail space where there will be shoppers and employees, you know that life and business can't come to a halt just because it snows. But with people in and out of your space, you also need it to be safe (and in turn, reduce your liability).

That's why you might be looking into snow plowing companies in Alexandria or Springfield, VA. If you've worked with a subpar snow plowing company in the past, then you know how many hassles and headaches can be associated with your choice. Or, maybe you haven't worked with a company before, but you're looking to avoid the problems you might have heard about from others.

No matter what the case, there's no question that finding the right company will be important.

But how can you tell the difference between a company that is going to offer reliable service and one that is going to leave you hanging when there are people counting on you? We've rounded up some tips so that you can separate the good from the bad with snow plowing companies in Alexandria or Springfield, VA.
Expect Top-Notch Communication from Snow Plowing Companies in Alexandria or Springfield, VA
One of the biggest problems that people face with snow plowing companies in Alexandria or Springfield, VA is a lack of communication. The snow is falling and your plowing company is nowhere to be seen—and you can't get a hold of them!

We understand how frustrating this can be. You should be able to reach your snow plowing service at any time, particularly during a snow event when you have questions or concerns.

One red flag that should go up during the process of looking for snow plowing companies in Alexandria or Springfield, VA is if they tell you "Don't call us, we'll call you." That should definitely concern you. Why can't you call them?

At Kingstowne Lawn & Landscape, we strongly believe in being highly attentive to our clients. You can absolutely call us any time. We understand you're tired of unresponsive contractors. We're the opposite. We're so on the ball that many of our clients have expressed they're shocked they didn't have to call. We're really on top of communicating with clients and being attentive to their needs.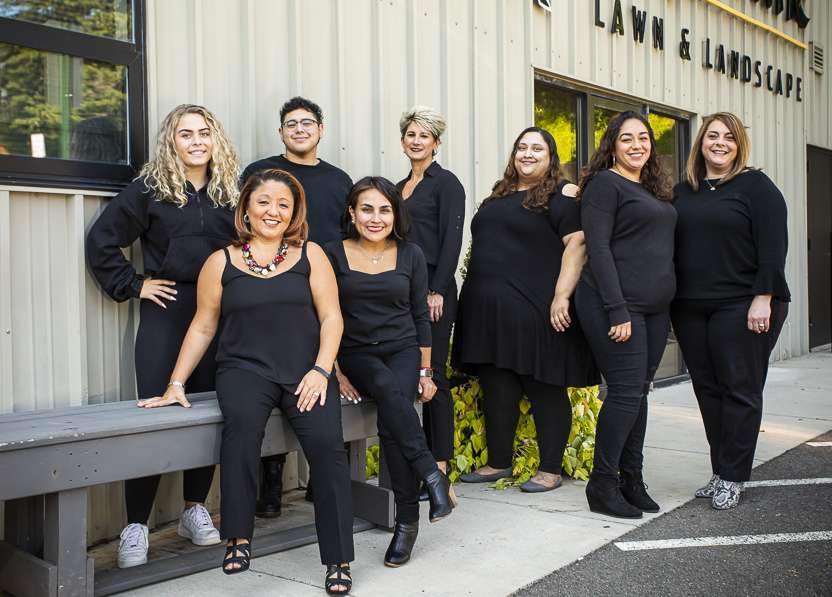 Beware of the Snow Plowing Companies that Overbook their Schedules
One of the reasons why snow plowing companies in Alexandria or Springfield, VA end up being so unreliable is the fact that they overbook. Snow is not a given here in Northern Virginia, so a lot of companies end up taking on more clients than they can actually handle. This may be fine if it's one or two inches. They might be able to get out to everyone they booked.

But what happens when it's a bigger and more involved storm? This is where the fact that they've overbooked really catches up to them. You suddenly can't reach them because they're scrambling to play catch up.

We understand that it will be difficult to know who is booking more work than they can handle but you can outright ask.

At Kingstowne Lawn & Landscape, we limit the number of new customers that we take on each winter so that we're careful not to overbook. We are committed to being able to service every customer that we take on.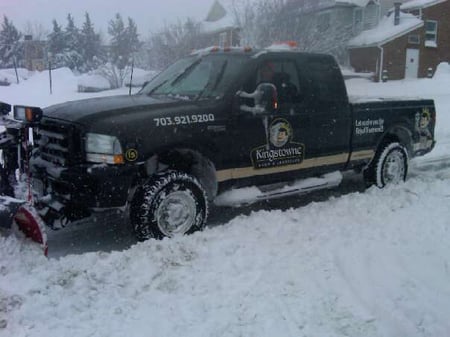 In addition, we also limit the number of subcontractors that we work with. Subs are usually how most snow companies handle a large volume of work that comes in. But, when you have to hire a large number of subcontractors in order to be able to keep up with the work, you can start to lose control of how snow is being handled. As the saying goes, a company is only as good as its worst subcontractor. Quality control starts to go out the window when there are so many different subs on a job.

At Kingstowne Lawn & Landscape, we do occasionally hire subcontractors to help us during a big snow event but these are subs that we've already worked with and who have been well-vetted. For the most part, we handle storms in-house. It's really important to us that we have complete control over every job that we work so that we can be sure that we're offering our customers the best service possible.
Understand the Value of a Company that Invests in Offering the Best Service and Experience
If you've ever had a poor experience with snow plowing companies in Alexandria or Springfield, VA in the past, then you know how valuable an honest and reliable company is. You don't want a company that makes a million excuses or that you can't reach when you need them.

A lot of this really boils down to a company that invests in being able to offer the best service and experience for clients.

The truth is, a company that is "cheap" probably has a reason for being cheap. They might have rusty, old equipment instead of investing in new equipment or keeping it well-serviced. They're also the company that's going to hire a bunch of subs to try to make up for the fact that they overbooked themselves.

But you are likely willing to pay a little bit more if it means that your snow plowing company is handling a snow event primarily in-house, with new and well-serviced equipment. On that same token, you might be willing to pay a little more if your company has a robust office staff and is available to answer your call or get you answers quickly. And, if they actually show up when they say they will and not just hit you with a ton of excuses why they couldn't be there on time or they left you hanging.

At Kingstowne Lawn & Landscape, we are always upfront about the fact that we might not be your least expensive quote, but we are incredibly reliable, highly communicative, and our customers can truly count on us.

We also generally bill our snow contracts by the inch, while a lot of snow plowing companies in Alexandria or Springfield, VA only bill by the hour. These tend to be the same companies that have old, poor-performing equipment and take forever to do a job even in a minor snowfall. We're committed to offering fair and transparent billing. We don't want customers to have any surprises. You understand exactly what you're paying for upfront so it's a completely nonadversarial experience.

While it's true that we don't get a lot of snow here in Northern Virginia, when we do, the last thing you want is to be in trouble because you didn't make the best choice. Your clients, your patients, your employees, or others are counting on you. By choosing amongst the best snow plowing companies in Alexandria or Springfield, VA you don't have to let a snow event cause you added hassles or headaches.

Are you ready to see why Kingstowne Lawn & Landscape is your best choice for snow plowing at your Alexandria or Springfield, VA commercial property? If so, reach out today and get ready to receive the royal treatment.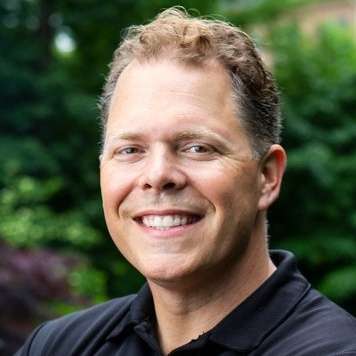 Krisjan Berzins - Owner, CEO
Since 1997, Krisjan has led the Kingstowne team with one simple philosophy, treat every customer like the "only" customer. His passionate pursuit of impeccable customer service has resulted in 24 successful years and a thriving company with over 85 employees, helping thousands of homeowners in the Alexandria, Arlington, and Springfield, VA area get what they want -- a worry-free property they can be proud of.