Do you worry about fleas and ticks every time your family members, including your beloved four-legged ones, go in the yard? If you do, you're not alone. Fleas and ticks are a common problem in Northern Virginia and a lot of homeowners are worried about how many are lurking in their own backyards.
Considering the fact that these pests not only cause bites and irritation but can also transmit diseases, there is a good reason to be concerned.
Fortunately, there are solutions. Treating your yard for fleas and ticks can drastically reduce the population of these dangerous pests. This is good news considering you ought to be able to enjoy your yard without constantly having to worry.
Facts About Fleas and Ticks
While fleas and ticks have some disturbing similarities—namely, they both rely on a host for survival—their lifespan is quite different. According to the CDC, most ticks go through four life stages: egg, six-legged larva, eight-legged nymph, and adult. After hatching from eggs, a tick must eat blood at each stage to survive and may take up to 3 years to complete their full life cycle.
In fact, most ticks end up dying because they do not find a host for their next feeding. Typically, ticks will only live about 24 hours without a meal. If the conditions are favorable (moist conditions), it may hang on a bit longer. Ticks feed on both humans and four-legged creatures.
The flea, on the other hand, has a shorter life cycle. The flea goes from egg to larva to pupa to adult, a process that can take between two weeks and several months, depending on conditions.
A flea will only live about one week without feeding. On average, most fleas live two to three months. Unlike ticks, fleas strongly prefer animal hosts. It would be considered rare for a flea to choose a human host, though it would certainly bite a human before moving on.
Outdoors, both fleas and ticks prefer moist, shady, cool places, such as shrubs and tall grasses. Keeping your grass mowed to the proper height and clearing out excess debris in your plant beds are two ways to make your yard less inviting to these pests.
You could also make your yard less friendly to deer, rodents, and other wildlife that carry these pests into your yard. Stack wood neatly in a dry place, make sure all trash is secured in a can, and possibly even consider a fence.
About Professional Flea and Tick Yard Treatment
Prior to even beginning treatment for these pests flea and tick companies should be doing a walk-through of your property and looking for trouble spots that are encouraging fleas and ticks to take up residence. They will make recommendations—such as proper mowing heights and clearing out debris—which will help naturally reduce your flea and tick population.
On top of that, treating the yard for fleas and ticks with a product that will kill these dangerous pests, will give you an even stronger layer of protection.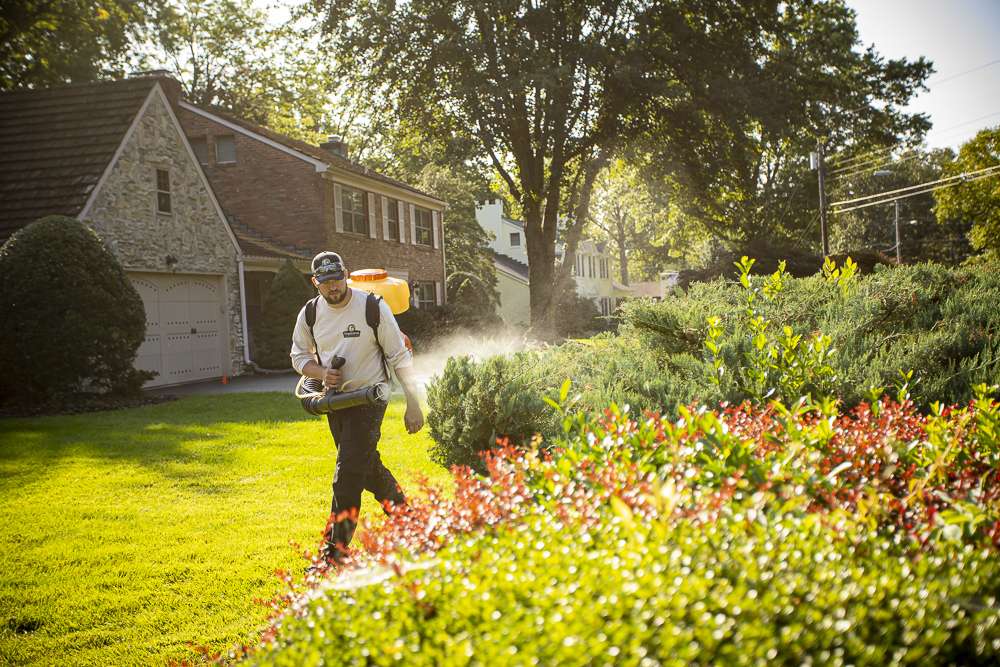 At Kingstowne, our approach to flea and tick control is different from other flea and tick companies in Alexandria, Arlington, and Springfield, VA in that we actually bundle mosquito, flea, and tick control all together as one service plan.
It just so happens that the same areas where mosquitoes thrive is where fleas and ticks thrive, as well. Instead of ripping you off with an extra bill for mosquito control in the same area, with the same material, we lump it all together to ensure you're fully covered.
Also being protected against mosquitoes adds up to even more peace of mind. We find that the same homeowners who are concerned about fleas and ticks are also concerned about mosquitoes—and rightfully so. Mosquitoes are equally as dangerous, carrying deadly diseases like West Nile Virus or Zika Virus. Plus ticks have their own disease concerns such as Lyme Disease and Rocky Mountain Spotted Fever.
On top of that, our lawn care clients get an even stronger layer of protection with the granular product that is applied to the lawn for grub control. Though we don't sell that as tick control, the product is quite effective on ticks. You'll have the mosquito, flea, and tick control service taking care of spraying the perimeter of the yard as well as the plantings around the border of your home, a common habitat for these pests to hide.
Plus, we'll also take care of any areas you spend a lot of time such as your deck or patio. That alone is a lot of protection. On top of that, if you choose to add our lawn care program, you'll have the granular product applied to your grass as well. That will give you even more protection.
How Much Does Flea and Tick Yard Treatment Cost
?
Considering that our flea and tick control program is bundled with mosquito control, it's very affordable. You won't need to go out and receive a separate service to also take care of mosquitoes.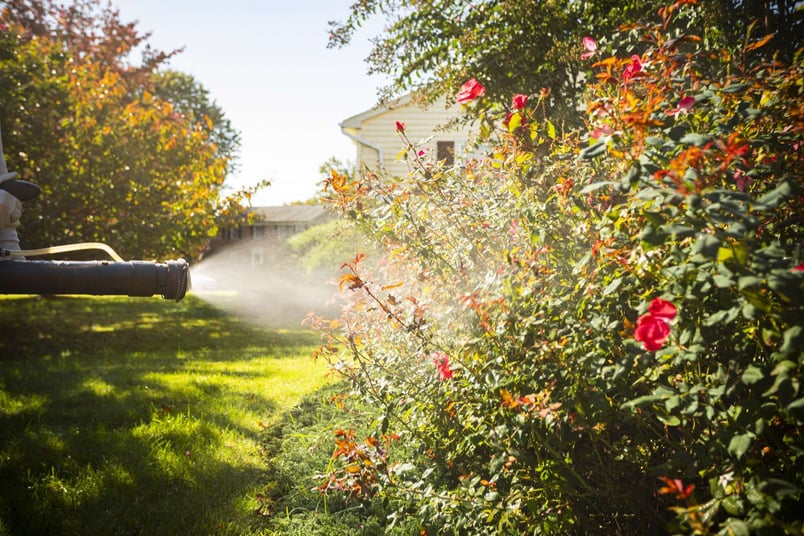 For a townhome, mosquito, flea, and tick control starts at $49 per treatment. For a single-family home with a yard of 5,000 square feet or larger, the cost starts at $69 per treatment. There are 9 treatments per year from March through November, covering the prime pest season.
For that investment, you get to take back your yard. Imagine getting to spend more time outside and not having to worry about your family and your pets being at risk. Now you can let your kids play outdoors without covering them in bug spray. Plus, you don't have to worry that your dog is picking up pests in the yard and bringing them into your home. Put simply: that peace of mind is invaluable.
If you're ready to stop worrying about fleas and ticks, request a quote, get your customized plan, and relax while we take care of these dangerous pests.
Image sources: tick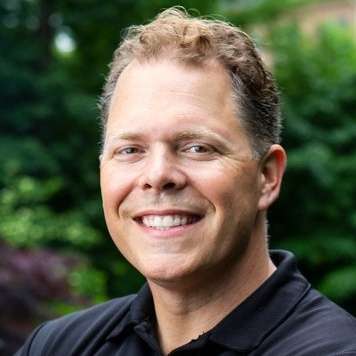 Krisjan Berzins - Owner, CEO
Since 1997, Krisjan has led the Kingstowne team with one simple philosophy, treat every customer like the "only" customer. His passionate pursuit of impeccable customer service has resulted in 24 successful years and a thriving company with over 85 employees, helping thousands of homeowners in the Alexandria, Arlington, and Springfield, VA area get what they want -- a worry-free property they can be proud of.