The presence of fleas and ticks in your yard is not only a nuisance—it's a threat. These pests can be dangerous to your children, your pets, and to you due to their ability to carry disease. There's nothing more unsettling than knowing that there are unwanted pests lurking in your own backyard when all you want to do is be able to go outside and enjoy your time. You deserve to have peace of mind on your own property.
That's why you might have considered DIY flea and tick spray for your yard for your Alexandria, Arlington, or Springfield, VA home. You may be wondering why should you pay for a service that you could do on your own?
It's a question we've been asked before, which is why we've rounded up some information comparing a DIY approach to a professional service.
Choosing the Best
DIY Flea and Tick Spray
Products
There's more to flea and tick control than a lot of people realize. While it's true that you can buy store-bought products that are said to control fleas and ticks on your property, it's important to know what you're getting.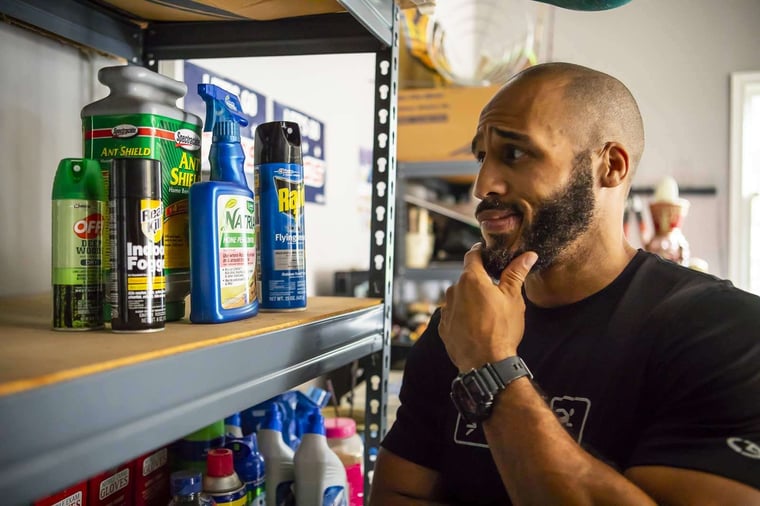 Let's look at a few key points to consider if you're thinking about taking a DIY approach.
There is going to be some product-handling work on your end that you may not feel comfortable with. When using store-bought product, you have to be sure the mixture is getting diluted properly and that you are spraying the right concentration. You also have to make sure you have the necessary personal protective equipment when mixing concentrates.

The products that can be purchased in the store are not going to be as effective as a professional-grade product so you may need to plan to perform additional applications.

It's important to make sure that you're covering enough area and spraying the right places with

DIY flea and tick spray

. The success (or failure) largely lies in the application method. That includes not only knowing where to spray but how to spray. Homeowners typically buy products that attach to a garden hose or is applied through a store-bought sprayer but a pro will be using a backpack blower sprayer that will get much better coverage.

When you are the one handling flea and tick applications, the safety also lies in your hands. That means not only the safety aspect of handling and applying the product properly but also the safety aspect involved in handling and storing leftover chemicals. It may be more of a hassle than you bargained for.

In comparing

DIY flea and tick spray

to using a professional, the cost is another consideration—and probably also the reason you decided to perform this service on your own. However, most people find that professional pest control is not as much money as they thought it'd be. And when you start to factor in purchasing products, buying a sprayer, and making trips to the store, you realize even the DIY approach can start to add up in cost. Plus, there's no guarantee it's going to work.
Working with a Professional Pest Control Service in Alexandria, Arlington, or Springfield, VA
The alternative to taking a DIY approach is obviously working with a pro. And when it comes to something as threatening as dangerous pests, you may start to decide it's worth investing a bit more money and knowing that you're fully protected. When you work with a professional company, the onus is on them to handle it all—the application method, the effectiveness, and of course, the safety factors.
But that should also give you peace of mind, which is invaluable when it comes to protecting your family.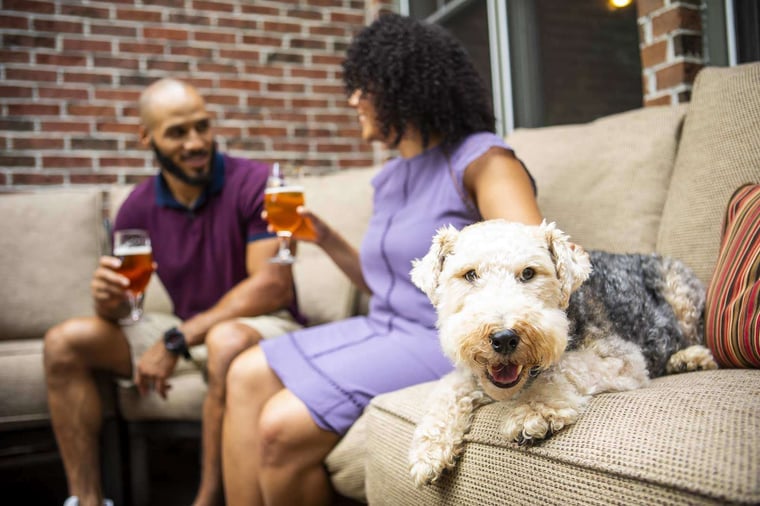 With highly trained technicians that are working with professional-grade, highly effective products—and who know exactly what they're doing when it comes to application rates and methods—you can feel confident that they're going to give you the best possible protection in a safe manner.
As an added bonus, at Kingstowne, the same treatment program that addresses fleas and ticks also handles mosquitoes. That gives you even more value for your investment.
While the thought of fleas and ticks hanging around on your property can be a source of major stress, it doesn't have to be. By making smart choices and taking steps toward protecting your family, you no longer have to let these pests ruin your time outside. After all, you should never feel as though you have to choose between spending time outdoors and risking your family's health and wellbeing. Investing in professional flea and tick control can ensure you don't have to.
If you're ready to stop worrying about the danger of fleas and ticks (and mosquitoes) lurking in your yard, request a quote, get your customized plan, and sit back and relax as you get the royal treatment.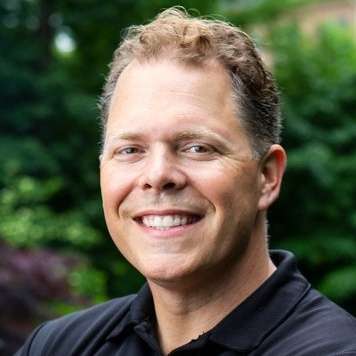 Krisjan Berzins - Owner, CEO
Since 1997, Krisjan has led the Kingstowne team with one simple philosophy, treat every customer like the "only" customer. His passionate pursuit of impeccable customer service has resulted in 24 successful years and a thriving company with over 85 employees, helping thousands of homeowners in the Alexandria, Arlington, and Springfield, VA area get what they want -- a worry-free property they can be proud of.