Chris Clarke says that he has been in the Green Industry for all of his working career. In fact, at the age of just 14, he started out working at a nursery lugging bags of mulch to customers' cars.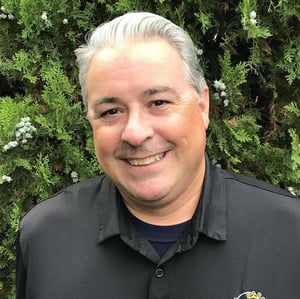 That nursery is where he got his start—and also where he quickly learned that there was so much more to this wonderful field. As he began to learn about the different types of plants and grew his knowledge, it was something that he became passionate about and realized he could turn into a career.

Today, we are thrilled to have Chris here as part of the Kingstowne Lawn & Landscape team as he brings his horticultural knowledge and landscaping background to our team. He is someone that is passionate about helping others and imparting what he has learned.
We caught up with Chris to find out a little bit more about himself and his passion for the Green Industry.
It Started With a Love of Plants
Chris says that while working for the nursery he quickly learned just how much there was to know about plants. It led him to become a Virginia Certified Horticulturist with the Northern Virginia Nurseryman's Association (NVLA).
He is also a Certified Virginia Landscape Contractor.
Chris says that getting that extra training and earning the certifications have taught him a lot.
"It has really pushed me toward learning more about native plant material and installing plants that work best for both the environment and the clients' wants and needs," Chris shares.
Finding a Career Where He Could be Happy
Prior to coming to Kingstowne Lawn & Landscape, Chris also worked as a landscape designer for some previous landscape companies in the Northern Virginia area. He grew up in the DC Metro area and has lived and worked here his whole life.

While those jobs allowed him to use his skills and experience, he says that he was ultimately inspired to pursue a career at Kingstowne Lawn & Landscape when he felt like his last job was no longer the right fit. It was commercial-based landscaping and he was eager to work more directly with clients in the residential market.

Now at Kingstowne, Chris says that he loves getting to interact with clients and help them to solve their problems.

"People call us so it's not like we are going out and having to push sales on people," Chris says.
"Homeowners call us because they want answers to a problem or they want to make their property look nicer and it's really rewarding to be on this side of that. We have the help or the answer for whatever their problem is."
A Family-Like Atmosphere
Since coming to Kingstowne Lawn & Landscape, Chris says that one of the things he appreciates the most is the family-like atmosphere.

"A lot of companies say this but it really is like a family here," he says. "We all get along and try to help one another out. I'm not just a number here. We all work closely as a team."
Chris says that in the Account Manager role he also appreciates that there is a lot of autonomy. He is responsible for his clients and his day without someone breathing down his neck.

"That independence isn't something that you get in every job," he says. "But this is not a company where the management is trying to micromanage. I absolutely love that I get to help people improve their properties. Most people don't know much about plants or how they can improve their property so I really enjoy getting to share that knowledge and find solutions to their problems. It's very rewarding. It honestly makes me very happy at the end of the day knowing that I helped."
A Strong Work/Life Balance
Of course, Chris says that he is also a fan of the good work/life balance that Kingstowne Lawn & Landscape offers.
When he's not at work, Chris says that he enjoys going to Washington Capitals games.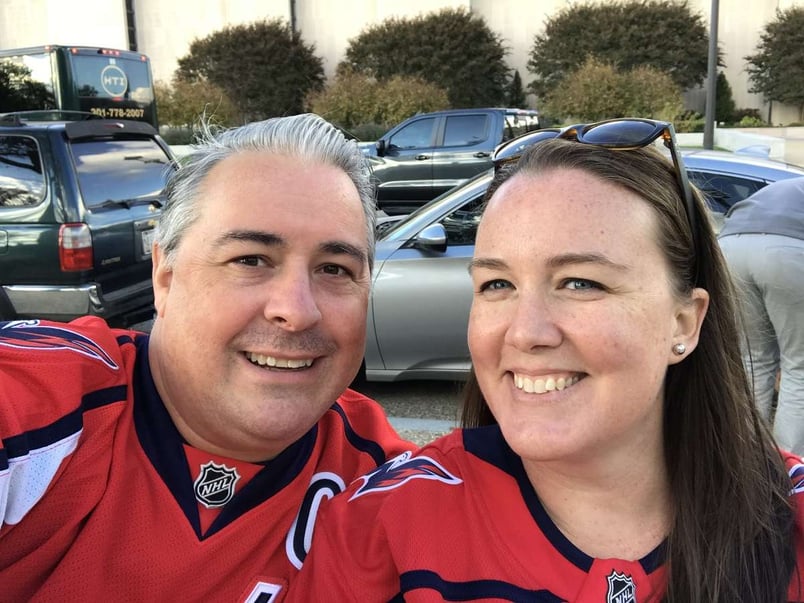 He is also a huge fan of music and enjoys going to concerts in his free time. Chris has two children that keep him busy, as well.
Choosing a Career with Kingstowne
Chris says that folks who might be looking for a career in the Green Industry can count on Kingstowne Lawn & Landscape to be supportive and welcoming. Whether you come from within the industry (like Chris) or not, Kingstowne is always looking for hard-working individuals to join the team.

If you're also someone looking for a landscape sales job, or perhaps another role within the company, then we'd love for you to consider Kingstowne Lawn & Landscape, as well. Whether you are from within the industry or not, there are opportunities available.

We pride ourselves on being a company that offers a positive work environment and a family-like team that help to build our strong company culture. We also offer great pay and benefits so that our team can support their families and interests outside of work.

At the end of the day, we know it's our people that have helped us to grow over the years. That's why we care deeply about doing what we can to help support our team in any way that we can.

We're all here for each other—and we all know that when the company succeeds, we all win.

If you'd like to consider lawn care or landscape industry careers, we invite you to learn more about Kingstowne Lawn & Landscape by visiting our Career Center and learning more about our open positions and our company culture.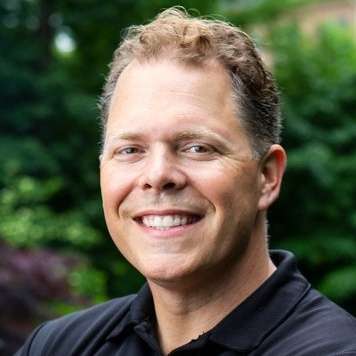 Krisjan Berzins - Owner, CEO
Since 1997, Krisjan has led the Kingstowne team with one simple philosophy, treat every customer like the "only" customer. His passionate pursuit of impeccable customer service has resulted in 24 successful years and a thriving company with over 85 employees, helping thousands of homeowners in the Alexandria, Arlington, and Springfield, VA area get what they want -- a worry-free property they can be proud of.